Excel error caused COVID reporting inaccuracies in the UK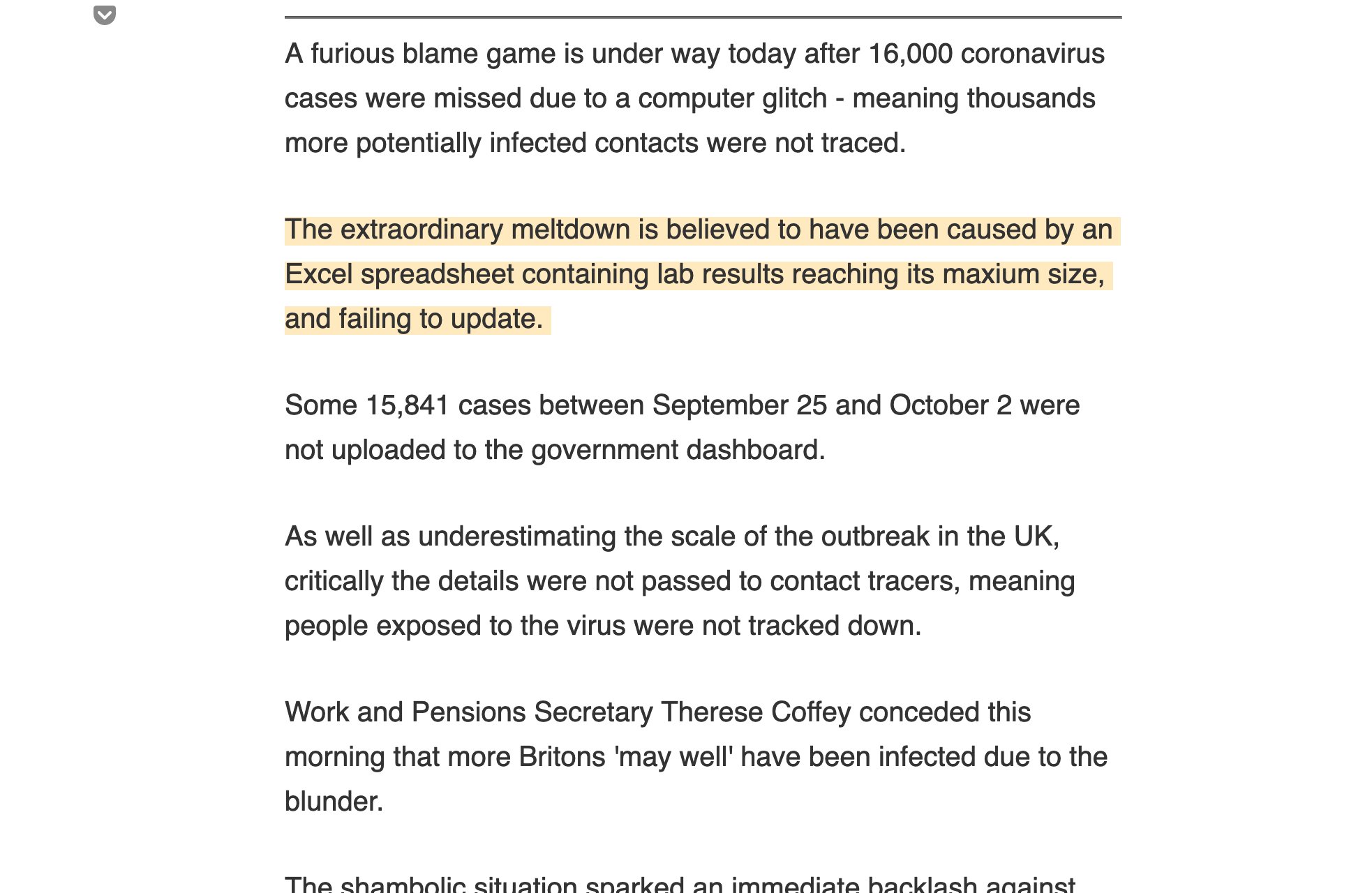 What COVID numbers SHOULD have said: Excel bungle masked daily cases hitting 11,000 as Boris Johnson admits he has 'no idea' how many of patients' contacts could be infected - and furious blame game erupts between PHE and testing tsar Dido Harding
Latest daily coronavirus figures show 22,961 new cases and 33 deaths in UK It follows a big jump in cases on Saturday when 12,800 Covid cases recorded But it has now been revealed that 16,000 missed cases have been added to data Issue due to Excel spreadsheet hitting maximum size and failing to update more Health chiefs have been scrambling to find contacts of those cases missed
An Excel bungle that led to thousands of cases being lost in government systems masked daily cases in the UK hitting 11,000.
A clearer picture of the country's outbreak has emerged after some 16,000 confirmed infections had to be added to the daily totals running back more than a week.
Counted by the date specimens were collected, rather than the date the government published them, the UK had 11,404 cases on September 30, almost as many as were reported in the next two days combined.
The daily number has not been below 6,000 since September 21 on the alternative measure - although the government has reported lower figures on several days in that period.
The extraordinary meltdown was caused by an Excel spreadsheet containing lab results reaching its maximum size, and failing to update. Some 15,841 cases between September 25 and October 2 were not uploaded to the government dashboard.